Posted on March 27, 2012
Filed Under Communication, Government, Technology | Leave a Comment
You've got to applaud the  graduate students at Texas Tech University who redesigned the City of Lubbock's annual water report and made it more attractively readable. And you've got to wonder why more governmental agencies don't turn to their local colleges and universities for help on the editorial front.
There are all those students, primed with the latest typographical techniques and many/some of them able to write decent prose. What a help they could be to the busy bureaucrats who may be turning out look-alike redos of last year's more casually produced reports.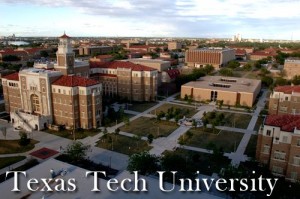 Harrison Ownbey, one of the Texas Tech grad students who helped out in Lubbock, said their biggest concern was that the water report be not only readable, but in compliance with federal and state guidelines. What did the city's residents want most to know about its water? That it was safe to drink. So the "kids" in the technical writing program spread that right across the top of the front page: "Summary – all contaminants measured within this report were compliant with EPA guidelines."

That could possibly have been stated even more positively. But, hey, there it was,  a banner statement on the front page. No need to read much further, really. But a couple of color photographs were added there as well, so residents probably read on a bit.
Truly, governing is, or ought to be, a community project. If there's a school or college nearby, why not call on students who are, presumably, being taught the latest techniques, typographically or scientifically, to help out. That's good for all concerned, and can give young people a head start on functioning in the messy world they'll be facing. – Doug Bedell
Comments
Recently
Categories
Archives
Blogroll