Posted on May 28, 2012
Filed Under Communication, Technology | Leave a Comment
Bart Leahy seems almost embarrassed to be making the sort of distinctions about the levels of technical writing that he's discussing on his Heroic Technical Writing blog from Huntsville, Alabama. He needn't be; he's right on.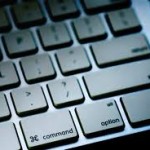 There's documentation, and there's "strategic" writing. Technical writers can do both, but they need to be clear about which they're engaged in on a given project. Usually, that's not a problem.
"Documentation" explains how things work; "strategic" writing explains why they exist, to what end. Bart most enjoys the strategic dimension of the technical writing craft.
"Does this sound like blah-blah-blah or business doublespeak?" he wonders. "I apologize. It's a little philosophical, what I do, and I've just more or less taken it for granted. Let's say the program manager is going out to talk to a group of companies that would do the work you're trying to do. They are going to want to know things like what are the financial opportunities they might explore in the program? What are the deadlines for submitting proposals to do new work? What sort of progress is the program making? How many workers might your organization need for future work? These are the sorts of statistics (technical information) that your audience wants.
Yes, the technical aspects of the project are important to provide context (where are you going, how, and why?), but your emphasis as a strategic communicator is to provide information that the audience can use to plan for the future, lobby their congressperson, ecnourage their employees, or propose future business."
Yes, this is all in the realm of technical writing. But it's a lot broader gauge than explaining how a rocket's ignition system works. That's a precise form of writing; getting a rocket built and launched – helping to keep the program itself alive and functioning – is much more strategic stuff.
Technical writers need to understand the difference, and not be promoting when they're supposed to be explaining a component's design or how it works. Promotion is broader in scope than explaining how to get a task or process accomplished safely or a component installed reliably. It's like the difference between instruction and sales manuals.
Bart is Senior Technical Writer at the Schafer Corporation, where he supports NASA's Marshall Space Flight Center. He writes "conference papers, speeches, articles proposals, web content, presentations, brochures and other outreach materials on nearly all aspects of Marshall's mission." That makes him highly strategic in a technical setting. As a professional, he believes in keeping such distinctions clear, as we all most definitely should. – Doug Bedell
Comments
Recently
Categories
Archives
Blogroll