Posted on May 31, 2012
Filed Under Communication, Technology, The Writing Life | 2 Comments
We're in the technical writing business ourselves, but we believe in taking a community approach to the craft. (Hence this blog as a modest offering.) We can learn from each other and the abundant resources available on the Web. How abundant? Well, take a look at Technical Writing Toolbox, which is a blog on technical writing, but a kind of writer's "resource central," too. We're on the Resources tab with the link here.
Blogs, social networks, an online library, LinkedIn groups and Twitter hastags – all for technical writers. Gurpreet Singh, formally of New Delhi, India, and now a full-time student in technical communication in Toronto, Canada, provides these resources, and we're grateful to him.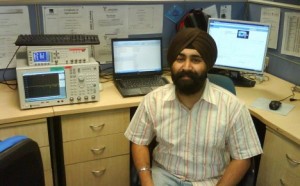 "I love writing. Period." Gurpreet tells us. "There is nothing else in the world that attracts me more than the magnetism of words." Well, it's one thing to love writing, most of us in the technical writing field do. But few of us are inclined to share as freely as Gurpreet has while attending classes as well. (Even if his classes develop the information he's sharing.)
This is the kind of fraternity that the Internet encourages, and it's awesome, and humbling, to see it in practice. Thanks again, man! – Doug Bedell
Comments
Recently
Categories
Archives
Blogroll