Posted on June 15, 2012
Filed Under Business, Communication, Government, Technology | Leave a Comment
It's interesting how much added, sometimes mistaken, power words seem to gain in a crisis, when people are fearing the worst of a situation or are anxious about those in charge of dealing with it. The tendency of concerned, frightened people to escalate meaning helps explain why staying cool during an emergency and being very careful with words at such times is so important.
From Japan, in the aftermath of last year's Fukushima nuclear disaster, comes an acknowledgement by Masataka Shimizu, the former President of Tokyo Electric Power, of his actions during the crisis: "I remember mentioning an 'evacuation' but I'm not sure whether I used the term 'partial.'" Oh dear.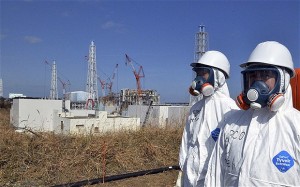 It would be a normal response to evacuate nonessential workers from an accident-stricken plant. Some of them would be needed later to relieve crews on duty. Plus, a partial evacuation is a means of reducing the risk to unneeded employees. Members of the public can also be evacuated, depending on calculations of expected releases of radiation and likely wind directions. (At Fukushima, the evacuation was eventually extended to 20 kilometers from the plant and is still in effect. Controversy over relaxing the evacuation limits and the level of compensation for residents who will be returning to their homes is delaying relaxation of the evacuation zone.)
Masataka Shimizu was very likely thinking in terms of an evacuation of nonessential personnel, but it came out in terms that were alarming to government officials.
Naoto Kan, Japan's prime minister at the time, was angered by what he initially thought Shimizu was envisioning at the Fukushima site. He got the impression that all personnel were leaving the site. That was clarified later, but the semantic harm had been done. Trust was battered at Fukushima No. 1 along with three of its six reactors. They experienced core meltdowns in the wake of the earthquake and tsunami that triggered the disaster. All 50 of Japan's nuclear reactors have now been shut down. Two of them are expected to restart this weekend.
In a nuclear plant emergency, the term "evacuation" is typically used with respect to members of the public, who are advised to evacuate a given distance from the plant. The confusion over the nature of the intended Fukushima "evacuation" (where the public was also evacuated) illustrates the need for very clear nuclear emergency procedures practiced and honed during regular drills. Such drills are required at U.S. nuclear plants. And they're not just technical exercises. Media centers are activated and spokespeople representing the utility and affected governments alike are critiqued on the accuracy and clarity of the information they provide. – Doug Bedell
Comments
Recently
Categories
Archives
Blogroll