Posted on June 21, 2012
Filed Under Technology | Leave a Comment
Like a lot of other people (millions of them), Encore's Dennis Owen is a fan of the Web-based TED talks. Indeed, TED provides a ready opportunity to get caught up, or stay current with, some really exceptional people in the world of Technology, Entertainment or Design. (Get where the TED moniker comes from?)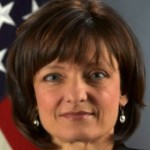 Like Regina Dugan, who was director of the Defense Advanced Research Project Agency (DARPA) when she gave a TED talk in March. (She's now an executive at Google.) Ms. Dugan urged us to "be nice to nerds" and talked earnestly about "not being afraid to fail" at a project or vision.
Why? Because "there isn't anyone else, there's just you" with the idea you'd like to prove out. That's a really powerful thought, when, indeed, you think about it. Who else is going to try what you might not have the nerve or patience to try? Maybe there's someone, but probably there's not.

Few of us have the institutional support that DARPA provided to the nerds who developed a mechanical flying hummingbird, a robotic arm controlled by thought or, well before them or DARPA itself, the first Wright brothers' airplane. Human ingenuity is a gift we all have but that many of us fear to use.
"What would you attempt to do if you could not fail?" Regina Dugan asks. For many of us, her presumption takes a lot of convincing, maybe even more than that attempted in a brief TED talk. But suppose she's right… We think we're all led to attempt things that we have the insight and fortitude to test out and to accomplish.
At Encore, right now, one of us is building a social network (with the help of a talented developer). Why? Because he has a vision to explore the subject it will be dealing with. Who cares whether two people are supposed to be able to build and maintain a viable social network these days? There will be a lot more than two as the community develops. If you have an inkling that a community, a "public," will develop for whatever idea you have, get on with it. "If you build it, they will come," said the movie. And they will.
Regina Dugan and her former DARPA colleagues (and now those at Google) will certainly attest to that. – Doug Bedell
Comments
Recently
Categories
Archives
Blogroll