Posted on July 27, 2012
Filed Under Technology | Leave a Comment
Enjoy the London Olympics over the next week, but recognize that they're not absolutely "fair" in terms of achieved technological advantages, any more than the rest of sports, down to the Little League level.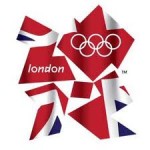 Craig Chamberlain on the Phys.org blog writes that competition in sports is as much between the scientists and engineers who produce athletic equipment as the athletes themselves. "In sport," says Rayvon Fouché, a historian of technology at the University of Illinois and a former cyclist, "there's very little incentive to play fair, and there are huge incentives to try to get an advantage." The real distinction, he adds, is between legal and illegal advantages. Fouchè is working on a book about sports technology and the future of athletic competition.

So when you're watching sprints, pole vaulting or any other Olympic event, remember that you're watching a combination of skill, physical conditioning and technological advantage in terms of the athletic gear involved.
"The goal of sport is to get the largest legal advantage you can," says Fouchè, who was an elite-level amateur cyclist. "It's not about fairness; it's about inequalities." At least at the Olympic level, though, all the athletes are presumed to have access to whatever legal equipment they need to enhance their performance. But that can make a crucial difference when outcomes are decided by a fraction of a second.
It may be true, as Fouchè contends, that "we haven't decided what we want sport to be in light of rapid technological advancements." Possibly in an absolute sense, that's so. But, especially at the Olympics, we want athletic competition to be rousing and exciting, and that's achieved, in no small part, by the equipment underpinning the athletes' performances, along with their native ability and conditioning. We're not going to return, thank heaven, to the days of the Greeks when the athletes competed next-to or fully naked.
Fouchè's point, however, is well-taken – that technology is an inherent part of sports and we haven't yet sorted out all the equities involved.  That would involve more competition for adherence to given athletic and commercial viewpoints than the games themselves.  – Doug Bedell
Comments
Recently
Categories
Archives
Blogroll