Posted on August 28, 2012
Filed Under Communication, The Writing Life | Leave a Comment
We were browsing the web for ideas and came upon a post on the Accidental Remediation blog by Short Geologist. All we can discover about Short Geologist is that she's a woman, but from her post anyway, a wise one.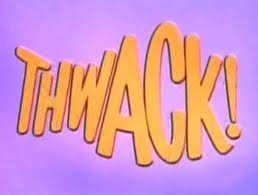 SG has "a mania for clear, concise technical writing." How do you get to that exalted state – a producer of clear, concise technical writing? Remember one thing, SG advises: "This isn't high school, where you're trying to pad your 11th-hour essay to fit the word count. Nobody cares how big your words are – and if they're too big, perhaps it's time to abbreviate. Remember, you're writing to communicate, not punish the reader!"

That's exactly it, all you need to know about good technical writing, or any other writing for that matter. You're writing to communicate, not to punish the reader. Padding, cumbersome sentences or paragraphs, run-on streams of words – they're not that hard to spot. Once you remember that your job is to communicate, not to punish the reader.
When I was a freshly hired general assignment reporter in Philadelphia, I had a night city editor who had a red pencil and used it liberally on my copy, too much so, I thought at first. But Bill Grover was a teacher as much as he was an editor. He explained kindly and patiently why I didn't need all those extra words and phrases to tell a clearcut story. Oh, and an accurate one, too – that was foremost.
Once you adopt the frame of mind that you're not writing to challenge your readers, or subject them to a detection ordeal, you're a long way toward producing clearly rendered, effective material.
"Not everyone shares my mania for clear, concise technical writing," SG acknowledges. But if you want to remain a technical writer and become increasingly valued as one, you'll cultivate just such a bent. It's not that hard, once you recognize that you're getting to "love thwacking through the clutter to edit a mess into something that is readable." Another felicitous phrase from SG, to whom we're indebted today. Thwack on! – Doug Bedell
Comments
Recently
Categories
Archives
Blogroll