Posted on September 14, 2012
Filed Under Communication, Technology, The Writing Life | Leave a Comment
We've always been pleased to have Bill Bryson's 2003 book, A Short History of Nearly Everything, in our library, and now we intend to set about reading it cover-to-cover. That resolve comes after revisiting Bryson's engaging treatment of "The Reverend Evans's Universe" near the book's start.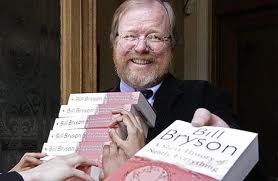 You won't find a more engaging introduction to the truly awesome death of supernovae far out, very fortunately, in the universe. Nor will you find many other places (including, however, the works of John McPhee) that offer such helpful clues to engaging technical writing. That's right, technical writing can be at least somewhat engaging, without ceasing to be accurate, informative and helpful.

First, as in any other writing, a technical writer needs to identify with his prospective readers and enjoy informing them. That will produce a stance of what might be called authorial empathy – a mouthful term that means (at least the empathy part and according to the American Heritage Dictionary): "Understanding so intimate that the feelings, thoughts and motives of one are readily comprehended by another."
In the case of Bill Bryson's book, he obviously wanted to inspire awe at all of creation, and he does it simply, though imaginatively, with passages like "Evans could swing his sixteen-inch telescope around like a tail gunner in a dogfight, spending no more than a couple of seconds on any particular point in the sky. In consequence, he could observe perhaps four hundred galaxies in an evening while a large professional telescope would be lucky to do fifty or sixty." (With the referenced galaxies "unimaginably distant" from us, spotting them apparently makes great heavenly sport if you have a powerful enough telescope, even on your back porch.)
Good technical writing, of course, isn't a sporting matter, but it can, and should, be an engaging one. Engagement in workaday settings comes from being clear and direct, from using well-ordered, not overly long sentences and pithy, appropriately applicable, words. Reading Bill Bryson's description of the amassing of Earth over billions of years, you really get drawn into the picture. Yet we can recall science texts that weren't nearly so compelling.
Technical manuals aren't gazetteers, but they can be engrossing, or at least readily explanatory, if approached with a certain enthusiasm and flair. That, we imagine, is what Bill Bryson was experiencing when he wrote, "For the next 500 million years the young Earth continued to be pelted relentlessly by comets, meteorites, and other galactic debris, which brought water to fill the oceans and the components necessary for the successful formation of life. It was a singularly hostile environment and yet somehow life got going. Some tiny bag of chemicals twitched and became animate. We were on our way." – Doug Bedell
Comments
Recently
Categories
Archives
Blogroll