Posted on October 23, 2012
Filed Under Communication, Technology, The Writing Life | Leave a Comment
I've just come across a great online writing workshop, Writing Commons, created by Joe Moxley, an English professor at the University of South Florida. The beauty of the Internet is that you never know in roaming it when you're going to encounter a great new resource – Writing Commons is proof of that.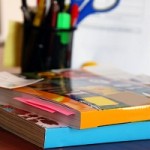 The site has apparently been around for a year or so and now, as occurs with Internet utility, its use is steadily picking up – "from about 200 visitors daily to more than 1,000 daily visitors now."
Writing Commons wants to be "the open-education home for writers." We presume that technical writers are as welcome there as any other practitioners. In fact, we just looked a little closer and found that, "Writing Commons wants to be considered an alternative to expensive textbooks used for college courses in composition, technical writing, creative writing and poetry." So there, technical writing is included. Once you've roamed the site, there will no longer be any excuses for clumsy expression of any ilk.

Writing Commons has an editorial board of 20 members from campuses and offices around the country and includes over 360 web texts on various aspects of writing. It's like having a lecture or demonstration available whenever you're in need of one. And who in this craft won't at least occasionally benefit from acknowledging such a need?
We keep being floored by the Internet's resources. Writing Commons is our latest such discovery and we urge you to check it out. Technical writers visit there, you have nothing to loose but your infelicity! – Doug Bedell
Comments
Recently
Categories
Archives
Blogroll