Posted on November 17, 2012
Filed Under Communication, Technology, The Writing Life | Leave a Comment
We're going to get a little technical on this technical writing blog, but at the end of the post you'll see that there's a big reward for staying with us.
Subject: The hyphen.
Kimberlee Kile discussses the hyphen's functioning by noting, first off, what a hyphen is not – it's not a dash, like the one we just used here. A hyphen is a shorter dash, used for connecting words that belong together. A dash, a longer hyphen, you might say, is used for setting off related elements in a sentence – that is, allowing one to call attention to the other. A hyphen brings two related words together, and a dash emphasizes a longer relationship. But wait, that's us, not Kimberlee, talking.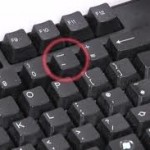 "A hyphen," Kimberlee says, "mainly functions to connect compound adjectives and nouns." Well sure, those are the sort of words that belong together. But did you know that hyphenated words are "being phased out of our language," especially on the Internet? And that relentless hyphen-hunting resulted in the elimination of about 16,000 hyphenated words from the Shorter Oxford English Dictionary (2007)? Now that's hyphen-excision with a vengeance. (Maybe the editors were really trying to save paper?)

What's really interesting, but not especially well-explained in Kimberlee's post, is that fewer hyphens seem to be appearing in writing on the Internet than in other places, like on paper. "Internet writing, in general," Kimberlee attempts to explain, "calls for less punctuation. Sometimes new web writers confuse hyphens with dashes and beyond this, hyphenated words are being phased out of our language. Change and confusion create ambiguity and unanswered questions. And in the world of web writing, it seems as though hyphen and dash issues are ignored rather addressed."
In other words, the web is the place for lazy dolts? We're having enough trouble with capitalization, like whether that should be a capital "w" or not. Deeper keyboard questions are truly wearing. To us, phasing out hyphens is like phasing out relationships. Maybe that's the trouble with today's world.
We'll leave you to ponder hyphen hunting on your own. (We decided not to put one here because it didn't look right) But as a reward for getting this far, we offer a link to an entire book based on the amazing premise that good technical writing is actually a form of content and should be treated and valued as such. The book is by Sarah O'Keefe and Alan Pringle and is called Content Strategy 101; Transform Technical Content into a Business Asset. Note that we've used a semicolon here, but that's for another time. – Doug Bedell
Comments
Recently
Categories
Archives
Blogroll