Posted on November 27, 2012
Filed Under Communication, Technology, The Writing Life | Leave a Comment
Here's an online e-book that could support a college-level course on technical writing – in the form of  Content Strategy 101, the book's title. Its authors are Sarah O'Keefe and Alan S. Pringle. Sarah is the founder and Alan the director of publishing operations at Scriptorium Publishing, "a content strategy consultancy that specializes in technical content."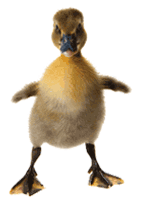 It's an act of generosity, as well as enlightened self-interest, to place an entire manual on technical writing on the web, linked section by section and chapter by chapter. There are also EPUB,  print and Kindle versions, these for sale – where the self-interest comes in most evidently.
In the book's foreward, Ann Rockley leads off by talking about "content strategy." "All too often," she notes,  "content strategy is applied only to the most visible information: marketing collateral and web sites. Useful as they are, these are not the only types of content that can benefit from a rigorous application of content strategy. The information created by technical communicators—documentation—is just as important, but for a long time has received short shrift when compared to its more high-profile brethren."
Somebody's paying book-length heed to documentation as an engaging writing discipline.  All right! 

"Technical content," Ann Rockley writes in a foreword to Content Strategy 101,  "is often thought of as a 'necessary evil,' but in fact good documentation is critical in supporting the product-buying decision and in reducing the cost of product support." Note that good documentation is used as a synonym for effective technical writing. It's the key to finding your way safely and efficiently around a technical product, process or setting.
Technical writing needs to be done with care and a tight sense of style.
"Content Strategy 101 gives you a roadmap to your business content requirements," O'Keefe and Pringle themselves say in the preface, "This book will help you understand the different content options, identify the best choices for your unique requirements, and develop a strategy for your technical content."
They mean it, and their book is a helpful contribution to the technical writing craft. – Doug Bedell 
Comments
Recently
Categories
Archives
Blogroll