Posted on December 15, 2012
Filed Under Business, Technology, The Writing Life | Leave a Comment
Writers need readers or their writing may not exist. Unless you're a diarist or a personal blogger, you want assurance that someone will be reading your work. Technical writing  has a leg up in that regard. You won't be writing unless you have a setting or a process to describe – a specific purpose is built into your output.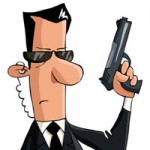 Okay. But what if you're writing for a publisher with strict formatting requirements? Could that seriously cramp your style? Might a template or word limit deflect your motivation for even getting started? It certainly could, Jeffrey Way, editor of the Nettuts+ blog confirms.  Potential publishers shouldn't be setting limits on technical writers if they can possibly avoid them. (That's assuming, of course, given writers are orderly and efficient in the first place. But what competent technical writer wouldn't be?)
For a while, Way had word count and formatting requirements for Nettuts+, but he dropped them.

"What I didn't take into consideration," he writes, "was the number of potential writers that I inadvertently pushed away, by setting these requirements. Who honestly has the time to work within the confines of somebody else's template? When time is a precious commodity (especially for those with existing full time jobs and families ), these confines serve to be nothing more than a deterrent.
"These days, my only goal, when commissioning new content, is to make the writing process for the author as effortless and natural as possible." And he lists the ways he goes about that, including "Don't even think about word counts or image requirements…" Way's assumption is that a competent writer knows what a given assignment will require to be effective, that and no more.
Lean writing, focused on a process or setting, comes naturally for a good technical writer. He or she needs to be clear and direct, and knows it. If the writing gets longer, it's because the process being described requires it, not because of flights of authorial fancy.
Read more of what Way discovered about the technical writing process in his post, and stay focused yourself. Write on! – Doug Bedell
Comments
Recently
Categories
Archives
Blogroll