Posted on January 19, 2013
Filed Under The Writing Life | Leave a Comment
Today is Technical Writing Resource Day on Insights! First, here's a distillation from Tom Johnson's "I'd Rather Be Writing" blog of the "Top 10 Most Frequently Asked Qustions about Technical Writing." Not all will be your top needs or areas of interest, but some are likely to be helpful.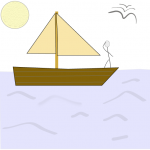 Not everyone, for example, is doing tech writing for web publication, but a growing number likely are, so authoring tools like Madcap Flare and InDesign are good to be familiar with. (Both can be used for print publication, as well.) Some of the other topics are for amateurs thinking of turning pro. All are for writers who'd like more familiarity with the field. In the process of answering them, Tom provides a good overview of technical writing itself.
Next, Nicky Bleiel, with 18 years experience in technical writing, presents an introductory video on the craft, the first of a series she has available. Nicky is "Lead Information Developer" for Doc-to-Help, a service that seeks to be pertinent to technical writers.
We could go on, but we're not in your shoes, so we'll stop by offering these few paths for exploring tech writing approaches that are readily at hand. Here's to clarity for all! – Doug Bedell
Comments
Recently
Categories
Archives
Blogroll