Posted on January 28, 2013
Filed Under Communication, The Writing Life | Leave a Comment
Here's some instructive material we've come across from the late Kurt Vonnegut, a great fiction writer who, herein, aims a glancing blow at newspaper reporters and technical writers, but is nonetheless instructive to us all.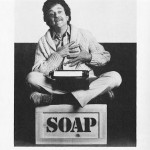 "Newspaper reporters and technical writers," Vonnegut (who died in 2007) wrote, "are trained to reveal almost nothing about themselves in their writing. This makes them freaks in the world of writers, since almost all of the other ink-stained wretches in that world reveal a lot about themselves to readers. We call these revelations, accidental and intentional, elements of style…."
True enough, technical writers are providing descriptions of processes, not freer-form narratives. Yet several of Vonnegut's "rules for great writing" seem applicable to technical writers, too.

Who among a legion of technical writers would not seek to "Avoid rambling" (Vonnegut's Rule 2) and to "Keep it simple" (Rule 3)? Or, Rule 4, "Have the guts to cut" (if advisable, of course), along with Rule 6, "Say what you mean to say". And what writer, technical or freer-form, wouldn't "Pity the readers"?
The reality is that putting words on paper, for whatever purpose, is a great trust. Writers need to respect their readers deeply, whether those readers are off on a flight of fantasy or need workaday guidance. Writing, for whatever purpose, needs to be practiced as the engaging discipline it is. We're sure Kurt Vonnegut would be on board with that. – Doug Bedell
Comments
Recently
Categories
Archives
Blogroll