Posted on March 12, 2013
Filed Under Communication, Technology, The Writing Life | Leave a Comment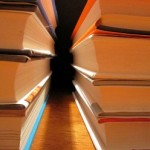 Reading is important to writing, no less so if you're a technical writer. Broad horizons and readiness of expression at whatever you write are greatly abetted by regular, indeed relentless, reading.
It's getting easier, and less expensive, than ever to become a self-priming reader. I, for example, have 30 either great or useful books on my iPad's Kindle reader. From the Kindle store, they cost half, or less, than their hardbound price, and they can be underlined or annotated as though they have paper pages. I don't know, for example, a bookstore at which I could have picked up William Zinsser's "The Writer Who Stayed," but it was available in an instant from the Kindle store. (Zinsser as a younger man and a writer for the New York Herald Tribune, knew my dad as a bank manager on Times Square and, when I was in high school, submitted for me a letter to the editor I had written that the Tribune published. This is meant not as any sort of disclaimer, but simply a formative memory.)
So as a regular writer (though in short, web-based takes), I was just a bit ago pleased to note consultant Kevin Eikenberry's blog post on "Why You Should Read More Broadly and How to Do It". Almost as I was just saying he writes, "Today there is far more quantity of reading materials (in more formats) available than ever before, and perhaps because of the proliferation and niche-ification (I know, I made up the word) of those materials, we read differently."
One used to read mainly the classics. Today, Eikenberry notes, there's a lot to read just in occupational categories and readers "would be hard pressed to keep up just in the strategy, leadership, management, change (or pick your sub genre) area alone." So if you want to be a fully effective person nowadays, what's to be read among all the choices available?
Eikenberry suggests several "food groups to add to what might be a bland, unbalanced and unhealthy personal reading menu." Read fiction, he urges, "it gives your mind a break…" Read a classic, too, something you've always want to read, or have known you should. Read older books, "any master of a topic is a student of the past…" (Boy, is that true in these politically impacted times.) Read biographies, read history and read outside your industry. "…reading within your industry or discipline," Eikenberry feels, "will never create a breakthrough idea."
And read serendipitously, on the spur of the moment by picking up a new magazine at a newsstand or something a friend recommends. That way, surely, lies discovery, Eikenberry advises.
It all comes down to reading for surprise and self-enhancement. There's more than ever readily available for profitable perusing, whether you're in a technical field or not, so get at it, and stay with it. – Doug Bedell

Comments
Recently
Categories
Archives
Blogroll