Posted on March 21, 2013
Filed Under Communication, Education | Leave a Comment
This is only for kids in K-12 and their teachers, but it's about, you might say, a form of technical writing, rap music. Turns out that The New York Times Learning Network has been holding an annual rap music-writing contest, and the 2012 winners were recently announced. We figure there will be another rap contest for 2013, so check for a Times' listing around next November.
Meanwhile, Flocabulary, "an online learning platform that features educational songs, videos and resources for K-12," has supplied a lesson plan and rubric for helping teachers guide their students "through the rap-writing process." (These are from last year's contest, but we doubt the methodology is changing all that much.)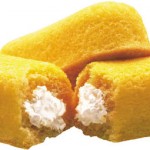 There's a lot more scope, of course, in writing rap lyrics than technical procedures. The Times received 634 entries from 1,104 students, many of them participating in groups. "Many students mourned the possible loss of the Twinkie in their raps about the news of 2012," The Times advises. Which led us to check on what actually happened there, and the buyers of the "snack cake" portion of the bankrupt Hostess Brands, Apollo Group Management and Metropoulos & Co., are aiming to have Twinkies back on the shelves by this summer. Something more to sing (chant?) about.
So spend the rest of 2013 burnishing up your rhythm and rhyming for this year's rap music contest. You can have the staccato rhythms and would-be lyrics bouncing around in your head as you tour the plant on more pedestrian writing assignments. – Doug Bedell
Comments
Recently
Categories
Archives
Blogroll