Posted on April 5, 2013
Filed Under Communication, Technology, The Writing Life | Leave a Comment
With the Web being such a factor in communication now, it's bound to be affecting where people turn for information, even technical information. "Web consults" are likely to be increasingly one's first choice on where to look for information, of whatever degree of complexity. While this doesn't apply as much to site-specific information, it's likely to be influencing the formatting of technical writing, wherever it may be aimed.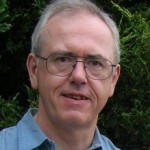 In this context, we've come across a blog, "Home of the Ryan," a new blog whose writer, Ryan Pollack, has been in technical writing for nine years or so. He refers us to the blog "Every Page is Page One," and that's been an especially welcome discovery. This site's proprietor, Mark Baker (shown here), has had 25 years in technical communication, including on the Web.
Baker seems to be saying that technical information is increasingly being formatted in short bursts, or page views. One doesn't reach for an entire manual any longer so much as turn to the Web to find the topic or situation he or she needs help with. This depends partly on where you're working, of course, but web-formatted materials are coming increasingly into use.
Information can be obtained more efficiently this way and thinking in terms of web pages rather than entire manuals has pertinent advantages. We'll have to peruse further the implications of "every page being page one." They have a lot to do with whether or not your technical writing is actually being posted on the Web. Increasingly, that's likely to be so. Or maybe not. You wouldn't want Google ushering people through sensitive areas of your plant.
Either way, the reality is that web formatting will increasingly be influencing formatting of all sorts. This means it's likely to be shorter and crisper than before. And that's a gain, if also something of a hazard when complexity arises.
Whatever your situation, here are two more places to hang around – "Home of the Ryan," and "Every Page is Page One" – to get the feel of these new settings for technical communication. – Doug Bedell
Comments
Recently
Categories
Archives
Blogroll