Posted on June 12, 2013
Filed Under Business, Communication, Technology | Leave a Comment
Imagine viewing technical writing as "an emotional experience."  Larry Kunz does just that, but he doesn't propose approaching a technical manual or document as a potboiler. What he means is producing technical writing that elicits "a feeling of trust," and that's right on the mark. Good technical writing should produce a feeling of confidence in its utility.
Think of the times when you've been frustrated by obscure or meandering directions. The only emotional reaction they likely produced was annoyance, and who needs that?
Kunz is a product manager and information architect with SDI, a global consulting firm. "Technical writing," he advises, "exists to help someone perform a task or gain some knowledge." Indeed, good technical writing should elicit feelings of accomplishment. You should be able to trust a manual or procedure to get you efficiently to a desired result.  That feels great when it happens!
Our Encore owner and colleague, Dennis Owen, notes, however, that emotionally satisfying technical writing can be hard to produce when it has to be based on a prescriptive writer's guide or on satisfying numerous reviewers "who don't necessarily place the reader's interests uppermost." Yet technical systems don't exist for themselves, but for those assigned to operate and maintain them. Why make work-life a downer for the users?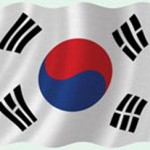 Illustrations can help. Dennis recalls when he once added sidebars to a technical report on bar coding he wrote "on various things I'd discovered when researching the topic. For example, bar codes began in the railroad industry, as big symbols on the sides of rail cars so that trackside readers could track cargo. Also, bar code-like symbology is actually quite old. The bars and dashes on the South Korean flag, for example, convey a message and hark back to a very old way of communicating. As I recall, though, none of my sidebars made it to the final printed document." Too bad. Illustrative material can highlight and hasten understanding of a process.
"Customers," Larry Kunz notes, "are willing to read technical content when they trust it to be helpful. Granted, many readers will sooner trust other readers than the 'official' company documentation." Hence the rise of online forums.
Yet when an employee is in a plant or other workplace setting with a technical manual or procedure in hand, he or she wants it to be revealing, not puzzling. The satisfaction of success is a highly emotional reward for work done well, by the writer and reader alike. – Doug Bedell
Comments
Recently
Categories
Archives
Blogroll