Posted on July 1, 2013
Filed Under Communication, Technology, The Writing Life | Leave a Comment
Gee, it occurs to us that the same approach can be used for technical writing that's recommended in this Business2Community blog post for social media writing. Really? Sure. We're not talking about the quirky, abbreviated style of social media writing, just simple, straight-out expression.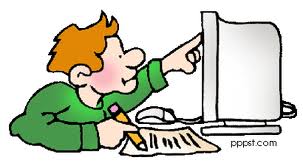 "Writing in plain English," the post begins, "means writing in a simple and straightforward manner that lets you reach the widest possible audience." With technical writing, of course, you're not necessarily trying to reach a particularly wide audience (unless you're writing a computer manual), but you want to "avoid technical jargon…"  anyway. You'll likely need to be using specialized vocabulary, but  good writing is good writing, wherever it's found – clear, direct, and usually to the point.
Bear in mind that, while writing for social media is thought of as aimed at the youngest device owners, "older" can, in fact, be anyone over 30. They weren't brought up or trained  on abbreviations and foreshortened words and expressions.
There's not a whole lot of difference between writing for the general public and for users of technical manuals or instructions. We're all humans who appreciate being taken seriously. Should you be too casual with language, B2C notes, "People may conclude that you are equally casual with your customer service or quality control."  There it is – technical writing equated with customer service! An appropriate pairing, indeed.
Writing concisely, Brian Scott, the B2C writer, notes doesn't mean turning out hamburger. His direct, perfectly acceptable alternative (real words) sentence for a Twitter tweet has only 81 characters. It's not necessary to play "stump (or entangle) the reader," online or off, after all.
It's certainly possible that social media writing can become too breezy for its own good, but so far, it's really quite functional. So is the best technical writing. Remember that the next time you're scanning Facebook before turning to your day's paid writing rounds. – Doug Bedell 
Comments
Recently
Categories
Archives
Blogroll