Posted on August 2, 2013
Filed Under Business, The Writing Life | Leave a Comment
Geez, we don't want to be sticklers for detail, but in technical writing, detail's important – especially when you're claiming to pay attention to it, as is the case with this MacPrices.net post, "iFixit Announces Free Tech Writing Handbook." We were surfing for an Insights topic when we came across this post and its declaration that "I only hire applicants who practice good grammar."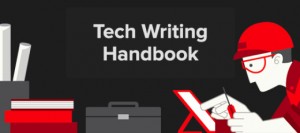 We're not sure that punctuation is necessarily included in "good grammar," but sloppy punctuation derails readers as easily as sloppy grammar.  And we found a half-dozen punctuation errors and a couple of other writing sins in this post by iFixit CEO Kyle Wiens:
First, in the opening sentence, there's a semantic miscue – "I kicked up a bit of a dust last year…" (italics added) "I kicked up a bit of dust…" is correct, of course.  Then, in the next sentence, an apostrophe is omitted in "an applicants attention to detail." (Even WordPress has this underscored.) And there are several other instances in which apostrophes are omitted.
Then there's a space lacking where there ought to be a dash, so we have "We teach real people how to do real-world thingshow to repair computers…" (Again, WordPress is on the ball.)
In the sixth paragraph, we have quote marks missing around the sentences beginning "I'm sorry…"  And this paragraph ends simply, "My bad." "My bad" what?
We may be coming across as quibblers. But when a technical writing colleague posts on his book being "a useful resource for anyone looking to improve basic writing skills," careful proofreading is such a skill, even in, or especially in, a web promotional release.  – Doug Bedell
Comments
Recently
Categories
Archives
Blogroll