Posted on September 12, 2013
Filed Under Business, Communication, Technology, The Writing Life | Leave a Comment
Dennis Owen and I admire greatly M.J. Hurley, a technical writer whose accomplishments we read about in a Washington Post column by Thomas Heath.  M.J. has built a technical writing business that earns her $400,000 annually. She did it through persistence and inspired toil, inherited from her mother, who was killed when she walked into a robbery at a 7-Eleven store in North Carolina 38 years ago.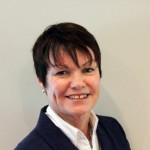 After teaching and working on her PhD, M.J. decided to go into technical writing and landed her first contract at PPD, a pharmaceutical company in Wilmington, N.C. She landed that work out of sheer tenacity. "I called anyone at PPD who would listen to me," M.J. recalled. She finally got a contract that "included teaching all new PPD employees to write internal documents." One of the women at PPD took her aside and told her she wasn't charging enough, so she upped her rate, in light of the value her technical writing services were adding to the company's functioning.
"I don't teach grammar," M.J. says, "I teach critical thinking. You always have to think about the point you are making. Whether you are writing a user manual, an engineering report or telling your boss what you accomplished on a trip, you have to remember what you are trying to accomplish. You are writing for the customer, not for the person next to you in the pod."
That's the aim of any good writing – its impact in the context of its intended use. Technical writers, like any other writers, need appropriately high horizons. M.J. is in demand by managers "who find themselves spending too much time rewriting the reports handed in by their staffers."
That registers with Dennis. "I basically got my start as a technical writer," he recalls, "when one of the managers I worked for in Idaho noticed I could write and started giving me reports from other engineers to fix so he didn't have to. That seems like eons ago."
"My favorite all-time edit (I'll never forget it)," Dennis adds, "was when an engineer was writing about a calculation and instead of writing 'multiply the value by six,' he wrote 'the value is augmented by a multiplicative factor of six'…I love that."
M.J.'s work and the recognition it's been receiving, Dennis notes, "illustrates how valuable good, concise writing is to a company."  It surely does. – Doug Bedell
(Photo of M.J. Hurley)
Comments
Recently
Categories
Archives
Blogroll