Posted on November 18, 2013
Filed Under Technology | Leave a Comment
Wow! We keep reading about the marvelous applications of 3D printing technology, but here's one that really boggles the mind. Phys.org advises on how scientists can "print out" their own laboratory equipment for a fraction of its off-the-shelf cost. A $15,000 educational lab, for instance, can be run off for $500, says Joshua M. Pearce, author of the new book, Open-Source Lab; How to Build Your Own Hardware and Reduce Research Costs.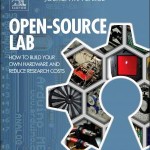 Pearce is an associate professor at Michigan Technological University. He needed, for example, a lab jack that would have cost $1,000. But he decided to try printing one out. "Using a printer and open-source software," phys.org reports, "his team made a utilitarian replica for about five dollars."
"Pearce," the review adds, "hasn't looked back." And why would anyone who summons the nerve to make a device or gadget in plastic (as we understand it) on a 3D printer? Pearce says the new technology isn't only for saving money. "Equipment designs can be shared as easily as recipes," he advises. "Scientists from all over the world are contributing designs," without leaving home, say, from China, India and Africa.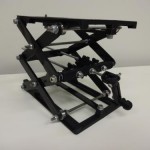 "If they could print their own equipment, they wouldn't have to leave their home to study unless they wanted to, and many more talented people could contribute to experimental science. We could have a truly global scientific community."
You can read more about Pearce's appraisal of 3D printing technology in the pys.org post. But the more possibilities that emerge from what you can do from your own desktop these days, the more you have to realize how the intrepid application of computers, from home or elsewhere, is empowering individuals who might not have the opportunity otherwise to become creator-scientists. That's a pedestrian thought, you may say at this point in the ever-advancing computer age. Maybe so, but while you're fuming, could you run me off a new pair of scissors? – Doug Bedell
Comments
Recently
Categories
Archives
Blogroll