Posted on November 23, 2013
Filed Under Communication, Technology, The Writing Life | Leave a Comment
It was inevitable, and probably not worth fussing over, but technical writing is now referred to, along with all the world's other information, creative or otherwise, not simply as "information," "instructions" or "directions," but as content. Yes, the Big C now encompasses technical writing as, generically, it always did.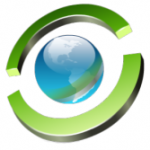 In reflecting on the 50th anniversary of President Kennedy's assassination, TechWhirl notes how the media/information world has evolved since then. "One thing that has surely changed" the site notes, "is how we find about the details of these national and global tragedies. In 1963, everyone waited for news from venerated news men such as Walter Cronkite, or tuned in their radios as a relatively few reporters bore responsibility for getting the facts out across the newswires. In 2013, we wait for nothing … we get pictures as they happen from the everyday citizens in the street, supplemented by non-stop coverage in the 24/7 cable news cycle. In 1963, the vast majority of humanity were relegated to passive consumers of news. Today, the vast majority can and do actively participate in creating and distributing—in sharing—news and other content.
"We, as content creators and deliverers, with some special types of expertise, still have much to learn about the processes: what constitutes news and facts, or even the "right" content?…."
In referring to themselves as "content creators," TechWhirl's editors, are of course, referring to their posts, not to technical writing (procedures and the like) as such. But it's a ready extension to include our entire nuts-and-bolts craft as well. Technical writers (like web editors) need to know about the details of their offerings and about using pictures or diagrams to get make instructions as inclusively complete and helpful for their own "everyday citizens (users)" as readily as possible.
So, not cutting it too fine, good, well-organized writing, in whatever context and for whatever purpose, is, and has always been, content, which, itself, has surely been a buzzword as 2013 begins to turn. Hail to all content creators who do their work carefully and well! – Doug Bedell
Comments
Recently
Categories
Archives
Blogroll