Posted on December 16, 2013
Filed Under Technology, The Writing Life | Leave a Comment
In this season of giving, Michelle Nijhuis provides a paen to science writing, "The Science and Art of Science Writing," on The New York Times Opinionator blog. Since science writing is the parent tree of technical writing, the sentiments here are worth sharing. "I blame a rattlesnake for my career," Michelle begins.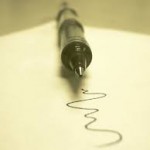 She what? Well, experiences are where you find them and Michelle one night found herself hiking through Arizona desert country when her party came upon a coiled rattlesnake. "The snake was gorgeous, even regal in its growing annoyance," Michelle recalls, "but I found myself paying more attention to the scientists around it. What had brought them to this particular place and this very odd hobby?…The snake, I realized, was interesting. The people, dubious habits and all, were fascinating."
Just so. Technical writing becomes science writing in the service of helping people, real people making their rounds in actual enterprises – or even fussing with, say, a home computer – more adept at what they're doing. Your text helps them solve a problem or run a mechanism. It's the form of writing, perhaps, with the most immediate return, one of direct service and demonstrable results.
Industrial plants and other mechanisms can be terribly complex. To unlock them, to help make them efficiently functional and achieve appropriate results is to provide directions to an immediate end. That's what technical writing does – there's little time for pondering, but a great need for following efficiently laid out directions.
Hiking in the Arizona desert at night, you probably wouldn't have a manual on hand for how to treat a rattlesnake (though you might). But, in Michelle Nijhus' case, to observe smart people avoiding harm from the encounter was to decide to help other colleagues by providing clear insights and directions to the pathways of science. That's not technical writing, as such, but it's awfully close, as close as you might want to get to a rattlesnake without knowing clearly and carefully what you're doing there. – Doug Bedell
Comments
Recently
Categories
Archives
Blogroll