Posted on February 26, 2014
Filed Under Communication, Technology, The Writing Life | Leave a Comment
We'd like to make a distinction here that holds for technical writing as much as for any other kind of writing: Writing is a process, not an act. Writing and editing go together, they are part of the same process. A sentence, a paragraph or a whole page of material doesn't just get "exhaled" from a word processor in a burst of creativity. The material will likely need to be reworked and tidied up a bit. That's the writing process , whether in creative or technical writing.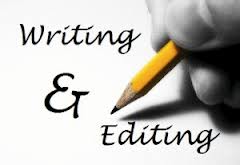 This important caution occurred as an "Amen," a hearty acknowledgement, to a video clip by Ugur Akinci, PhD, at the Technical Communication Center, where "tips tutorials and trends" on technical writing and communication are offered.  "The division between 'writing'  and 'editing' is artificial," Dr. Akinci said, "In real life, they are inseparable twins." That's inescapably true, and it's so because, again, writing is a process, not an act of creation.
Good writing requires care, correction and adjustment as one goes along. It may be necessary to explain this to clients from time to time, when they wonder how you spend your time on their behalf. The human creative spirit is an amazing source of information and proficiency, so long as it's recognized more as a meditation then a thunderbolt. Yes, you can be inspired, but even inspiration will likely require adjustment and polishing. That's just the way we proceed to be understood clearly and well, whether we're "creating" or rendering information proficiently. – Doug Bedell
Comments
Recently
Categories
Archives
Blogroll