Posted on November 21, 2014
Filed Under Communication, The Writing Life | Leave a Comment
There's a lot of interest in the subject, or style, of minimalist writing – using the fewest words possible to make a point, have impact, be clear. Google the subject, and you'll find lots of links to a yeasty (that is extensive, rather than minimal) debate. Within limits, being sparse is admirable, so long as you communicate what you're aiming to say. Ernest Hemingway was one of the early masters of modern minimalism, and his writing is gripping, whatever a comparative word-count with earlier writers might be.
Efficient writing? It all depends on the purpose involved.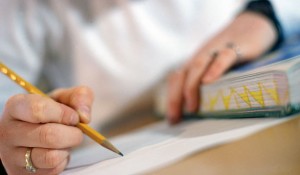 Good writing, actually, is a form of good manners. It's an imposition on readers to confront them with verbosity, unnecessary words added for "show". By now, that should be an inarguable literary principle. Good writing, though, isn't always minimal writing – it's appropriate writing, well-suited to the characters, purpose or setting being presented in words.
In the discipline of technical writing, we'd add the all-important element not merely of purpose, but specific purpose. In providing instructions to readers on how to accomplish a given procedure both efficiently and safely you want to be as clear as possible. In a technical context, clarity often means providing necessary details and cautions, while in minimalist fiction too many details or grammatical complexities might be considered an imposition on the reader.
In effective technical writing, you want to provide all the necessary details, but in as economical, that is as orderly, not necessarily as sparse, a manner, as possible.
On Google, you'll be lead, right off, to a post by Jessica Dang on her Minimal Student blog. She is devoted to principles of minimalism in living, not only in writing. But her "Complete Guide to Minimalist Writing," runs on a bit, presumably what happens when you are highly enthusiastic about a subject.
Writing comes down to a style appropriate to the purpose and need involved. Excessively sparse instructions – we've all encountered them – can be frustrating, as annoying as plot twists we've not been adequately prepared for. In technical writing, you're not seeking to create a mood or resolve a crisis, but to avoid one. You're promoting a mode of safe, economical action, and that takes a fully appropriate body of words to accomplish. – Doug Bedell

Comments
Recently
Categories
Archives
Blogroll