Posted on December 22, 2014
Filed Under Communication, Education, Technology, The Writing Life | Leave a Comment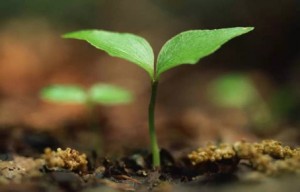 Here's a remarkable discovery on our part, illustrating anew how cooperative and interrelated our world can be if we let it. Bet you thought China somehow picked up its technical expertise on its own, enabling it to run rings around the U.S., in some respects, unassisted. Well, that's not really so. No more than it was when W. Edwards Deming made his first trip to Japan in 1947 and started a quality transfer process there that initiated "Japan's economic miracle".
We're learning from a post by Shannon Li on the Sigma Technology site that international contacts and cooperation have evidently been as important to China for technical communication as Deming-initiated quality awareness was for the Japanese. In 1997 a team of 12 technical communicators from the U.S. and Canada headed by Sam Dragga from Texas Tech University visited China and found it "hungry for technical communication education."
"With no profession and independent academic discipline here," Li writes from Beijing, "China was hungry for technical communication education. At that time, the English department trained translators, interpreters and tour guides for business and government organizations. Although there were courses like professional English and English for science and technology, the focus was on professional vocabularies and terms instead of on technical writing."
So, by gosh, a group of 50 English teachers from colleges and high schools in Jiangsu Province attended lectures by the U.S./Canadian team and prepared six-day courses from them that included topics "like technical communication history, cross cultural communication in technical writing, audience, document design, types of technical writing, etc." Between the lecturers and their Chinese students, technical writing began taking root in China.

In 1999, Li continues, another group of five technical communication professors headed by Carol Barnum from Southern Polytechnic State University in Marietta, Ga., journeyed to Southeast University in Nanjing, Jiangsu Province, and held six-day courses for 50 English teachers from colleges and universities there. Included were topics like the history of technical communication, cross cultural communication in technical writing, audiences, document design and types of technical writing, among others.
This sounds a lot like Dr. Deming's early involvement with the Japanese Union of Scientists and Engineers (JUSE), where he shared his quality control and organization-building techniques. "A number of Japanese manufacturers applied his (Deming's) techniques widely," a Wikipedia article on Deming notes, "and experienced heretofore unheard-of levels of quality and productivity. The improved quality combined with the lowered cost created new international demand for Japanese products."
Much the same sort of international sharing and mentoring seems to have occurred in giving the Chinese the lift they needed in technical writing and communication. And the rest, as they say, became history.
Except that the enhancement of technical writing in China evidently wasn't as smooth a progression as quality control in Japan. "Such early teaching attempts," Shannon Li continues, "were successful at that time but failed to generate any long term effect." In fact, it seemed to be a movement getting underway in fits and starts. So, in 2005, yet another U.S. team, this one led by Jennie Dautermann from the University of Miami, headed to the Changchun University of Science and Technology in Jilin Province and held an eight-week summer seminar for 45 college teachers, during which they taught two-week segments on business and technical writing.
"In the process," Li notes, "the then backward teaching equipment and cultural differences presented great challenges, but the instructors and participants managed to overcome them. This experience helped Dautermann to realize that educational practices and worldviews from each side of the exchange required significant compromise and that a negotiated, student-centered classroom environment might be a viable strategy for instruction in Chinese settings."
In other words, both sides of the dialogue kept at it until technical writing became increasingly well-established in China. This is a fascinating, behind-the-scenes example of how cross-cultural exchanges produce progress despite competition, and even hostility, in other aspects of international relationships. Technical writing didn't just emerge in China, it was instilled there – by U.S. and other western teachers. Bless everyone who was involved in both cultures. – Doug Bedell
Comments
Recently
Categories
Archives
Blogroll