Posted on March 10, 2015
Filed Under Communication, Technology, The Writing Life | Leave a Comment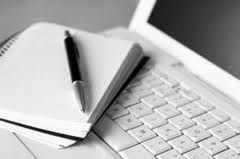 It can be argued that technical writing is a higher form of writing than other types of written expression. Or if not a "higher" mode, than a more demanding one, in that there can be prompt physical consequences to technical jottings. Technical writing provides directions for acting in physical space – it needs to be clear and accurate.
Instructional materials are consulted with a presumption of expertise and diligence on the writer's part. And yet, what goes into assuring that directions and procedures are accurate and useful? What are a good technical writer's most important traits, his or her most essential operative values?
Technical proficiency is needed, but it may not be enough. Sharon Burton, a veteran California technical writer, feels that curiosity, plain and simple, is a key requirement. "I can teach someone to write," she says. "What I can't teach is the curiosity to ask questions, to poke at the product, to constantly ask 'What if…?'" Indeed, whatever it is that makes something functional (and, of course, safe) is of key importance. There's no mistaking that.
Once you're confident about the scope of a process, and are ready to put it into words, clarity and economy of expression are required. At Encore Technical Resources, proprietor Dennis Owen feels that a technical writer's most important trait is "to thoroughly understand a process, so that you can write about it in a logical sequence. It needs to be a well-written, intelligible path to be followed."
Curiosity and clarity – two values central to good technical writing. We try hard to make them Encore's hallmarks. Unlike the often fleeting satisfaction that comes with completing a gripping work of fiction, technical writing can have immediate and lasting consequences. They need to be the ones intended by the writer from the start, the fully predictable results of all that's been invested in his, or her, craft. – Doug Bedell
Comments
Recently
Categories
Archives
Blogroll