Posted on March 25, 2015
Filed Under Business, Technology | Leave a Comment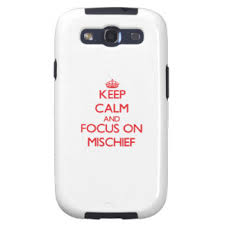 Wow, the sheer scale and density of information on the Internet, not to mention corporate computer networks apart from the web, is becoming mind-boggling, and a growing opportunity for cyber mischief, intentional or by happenstance. Technical writers need to pay heed to what's going on around them in this regard.
Mark Schaefer in his engrossing new book, The Content Code, discusses "content shock," and points to "a 500 percent estimated increase in the amount of information on the web between 2015 and 2020. If you can imagine the vastness of the web today…well, pretty soon we're going to have five times that! And some think that number is low, projecting as much as a staggering 1,000 percent increase in information density in that timeframe!"
Schaefer adds that 75 percent of this information increase will be coming not from automated sensors in homes and on highways, the long-anticipated Internet of Things, but from brands and individuals. "Nearly every person on earth is becoming his or her own personal broadcast channel," he advises.
So what is a conscientious technical writer to do in the face of an information tsunami? Simply shrug it off and continue adding his or her own rivulets? Partly that, of course – completed pages, assignments and newly authorized documents prompt paychecks.
Yet from within the deluge promptings toward order, economy and clarity of expression would seem to be increasingly advisable. Sanity, not to mention safety, comes in providing reliable guidance and making such output as accessible as possible to its intended consumers.
But still, the mass of data available on local servers is an invitation to mischief or, to be less discreet, prying and spying. Chris LaPoint, Vice President of Product Management at SolarWinds, writes on the Technically Speaking blog that "insiders are starting to supplant external hackers and terrorists as the greatest cybersecurity threat." In a SolarWinds survey of federal IT pros, "more than half (53%) of the respondents identified careless and untrained insiders as the greatest source of IT security threats at their agencies, up from 42 percent last year."
So, it would seem that a responsible technical writer needs to be attuned not only to his own computer screen and keyboard, but to what is occurring around him as he pursues his work.
Mischief might not always be intentional, sometimes it's the result of sheer sloppiness. Along with the increasing volume of network traffic, "the growing use of personal devices is another factor, as is mounting pressure for IT pros to change network configurations quickly, rather than correctly. Combine these issues with simple human error – a misplaced USB drive here, an unattended laptop there – and lack of training, and one can understand how insider threats can loom so large."
It's no longer that growing amounts of internally generated information are merely unwieldy, they may also be hard to safeguard, that is, to police. Let conscientious technical writers be mindful of that. – Doug Bedell
Photo – zazzle.com
Comments
Recently
Categories
Archives
Blogroll