Posted on June 9, 2015
Filed Under Communication, Government, Technology, The Writing Life | Leave a Comment
Here's Tom Johnson, the technical writer proprietor of "I'd Rather Be Writing," trying to make amends – and offer cautions – for all our heedless brethren who aren't so mindful that, after all, they're dealing with human readers, even if they may have technical mindsets.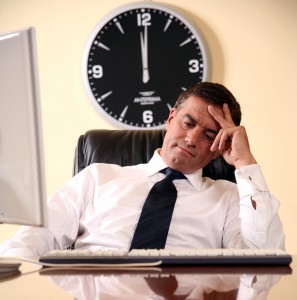 Readers turn to a technical text to learn efficiently. But, too often, they're imposed upon by writers who don't take the time to be readily understood. Yes, coherent technical writing takes time, along with an understanding of its context.
The first thing we need to do, Tom notes, is to "decode complexity". But if complexity is presented well, it can take less time to cope with – good technical writers take the time to save their readers time. (Their employers need to be mindful of that.)
Densely driven technical writers are prey to the main hazard of all heedless writers – they risk not being readily understood. Who would sit down to a keyboard these days and not want to be readily understood? Only reckless or inordinately pressurized souls. Be sure you own situation is fairly structured to allow you to read and write well. (Clue: Communication with managers may be required.)
Yet you also have to apply shoe leather. Part of being a good technical writer, Tom notes, is being an investigative reporter. You need to seek out information from its sources – the actual "doers" in your work setting.
"I set about asking engineers around me for information," he writes. "Every time I talked to an engineer, I would get a firehose of useful information that would help me understand what was going on." You're there, basically, to slow down and aim the hose so that others don't get sprayed with information.
Tom suggests that stepping through a task yourself, if you have the time, is a good idea – and you should have the time. (Again, supervisors please take note.)
And finally, the best advice: "Rest your brain. Sometimes," Tom notes, "when I can't figure something out, I sleep on it. In the morning, the answer comes to me." Or simply take a break." Indeed, a good cook will tell you that recipes can't be rushed. Technical writing's no different. – Doug Bedell
Comments
Recently
Categories
Archives
Blogroll