Posted on August 17, 2015
Filed Under Education, The Writing Life | Leave a Comment
Technical writing comes in many forms, dance being one of them. There, good technical writing – instruction in ballet moves, for example – can be life-changing. Beth Bluett de Baudistel, a long-time Australian ballerina and dance teacher, reminisces about her international career in the Sunshine Coast Daily in Queensland.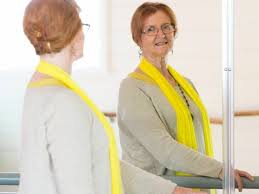 As an 18-year-old ballet soloist, Beth would would write evenings in her diary, half a world away from her family, "all the amazing technical concepts I had been learning. Little did I know that this would be the foundation of writing a dance curriculum like no other.
"Exercises based on how a student could sense the centrelink of the body from quite a young age – it had never been documented."
Her dance curriculum was rated a success "because it is giving the world of dance a way to train with excellence without the propensity to injury that other methods have.
"Innovative ideas come in seed form, and seeds have to be nurtured to grow," Beth says.
"I like the phrase 'do not discount small beginnings'.
"If you feel it is worthwhile, keep at it."
These are words befitting the experience of technical writers in all sorts of arenas. They're born of experience and close attention to detail with the enthusiasm of a participant observer who wants to share with others how to do something challenging safely.
Beth Bluett de Baudistel reminds us that conveying any complex information can properly be called technical writing if it is done to teach and inform. – Doug Bedell
Comments
Recently
Categories
Archives
Blogroll