Posted on September 29, 2015
Filed Under Communication, Technology, The Writing Life | Leave a Comment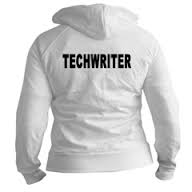 A technical writer named Rebecca muses on the web about her choices of employment – and her freedom to make them. That, as we know, is one of the benefits of being a "lone wolf" technical writer.
"My long-term goal in becoming a technical communicator," Rebecca writes, "is  to be an outsourced employee, but without a larger 'umbrella' company sending me my W-2's each year. I want to dictate the companies I work for and have some control over the projects I accept. I am comfortable putting on that 'company's uniform' for a temporary time and then moving on."
Rebecca quotes R. Stanley Dicks in Digital Literacy for Technical Communication: "Many more technical communicators will be officially unemployed but constantly working. They will be following the consulting/temp agency model that already characterizes the work of many communicators."
Speaking for herself, Rebecca adds that "I am hoping to open a fortune cookie with just that prediction for my future: "You will soon find yourself unemployed, but always working."
That's not a paradox, it's the work of a consultant, which many technical writers, including Encore's Dennis Owen, actually are. Their roles are well-suited to an increasingly digital economy in a continuing state of emergence.
Dennis has been something of a pioneer in technical consulting, working in jobs where he's been needed and can make important contributions, but not working these past few decades in a job. And the varied experiences he has had as a result have been invaluable.
Rebecca expresses something of the same sense of fulfillment: "The technical writing program I was set to enter was very solid and respected. But in 2001, it wasn't very focused on digital media. Within a few short years, their 'technical writing' program became their 'Technical Communications' program. It was completely revamped several times over the next few years, as they slowly began to focus the program more on the emerging use of technology.
"Had I enrolled back in 2001," Rebecca adds, "I would have been 'getting to the party a little too early'."
So roll with the opportunities as they arise in a steadily changing world. Like anyone else, actually, that's what  observant technical writers ought to be mindful of in these challenging times. It's sort of like a newsman's 'beat'. – Doug Bedell 
Comments
Recently
Categories
Archives
Blogroll