Posted on October 8, 2015
Filed Under Uncategorized | Leave a Comment
This needn't be long and won't be. But there's a post on a blog called "Customers and Content, Ideas and opinions about customer-focused documentation" that deserves both comment and assent. The blogger, Neal Kaplan, a San Francisco Bay area technologist, is bothered by employees who hoard information, thereby withholding it from colleagues. Unintentionally and unwittingly, maybe, but they do it, and it's wrong.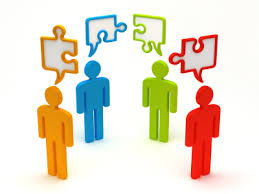 "Information gets locked in the heads of professional services, customer support, QA, sales…" when it may have much wider organizational pertinence.When it's not shared, what ought to be a common effort is hobbled, sometimes drastically so.
"Customer support will have a knowledge base in their support tool, professional services will have a wiki, marketing will use Slack, but there's no central repository of corporate knowledge," Kaplan writes. "Every team has their own knowledge base, but they might not be shared with other teams. They might not know that the other knowledge bases exist, which is why they created one in the first place."
Teams? These aren't teams, they're groups of "athletes" who don't share what ought to be common signals. Organizationally, do you think they're scoring as effectively as they could be?
Somehow, what should be obvious, isn't always so in organizations. Technical writers are apt to recognize information impasses sooner than others because they often poke around among departments looking for threads of a common problem.
Some material with personal or proprietary significance, of course, may not be appropriate for sharing, but that's not what were's talking about here. Information of enterprise-wide operational significance is what we're concerned about.
So, share, guys share! Your organization, which represents, doesn't it, your own future, requires it. And by the way, Neal Kaplan ought to give himself a byline on his own site. He's got a photo posted, but you have to go to "About Me," and then "How to contact me" and find that his email address is "nealbkaplan@gmail.com" or his Twitter handle, "nealkaplan", to find him out. Not that he's hiding his identity, presumably. – Doug Bedell 
Comments
Recently
Categories
Archives
Blogroll