Posted on October 26, 2015
Filed Under Communication, The Writing Life | Leave a Comment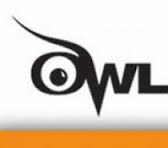 Purdue University's Online Writing Lab (OWL) provides virtually an online course in technical writing, free of any "charge" except for rapt attention. "These OWL resources," says the site, "will help you conduct research and compose documents for the workplace, such as memoranda and business letters. This section also includes resources for writing report and scientific abstracts – pretty close to the definition of technical writing.
This isn't to say, of course, that simply by scanning Purdue's online materials you'll become a practiced technical writer. Practice itself, preceded by an aim and sense of purpose and audience, is virtually the key to effective technical writing. But since technical writing is also orderly writing, Purdue's Writing Lab, it appears, can be of great start-up help.
Founded as a land-grant college, Purdue evolved into a collegiate powerhouse, and not just in football.  In 1891, it "acquired a working railroad engine to mount in a newly established locomotive laboratory. It was one more step in the development of Purdue as one of the world's leaders in engineering teaching and research."
So spend some time at Purdue's Online Writing Lab. There's a proud academic tradition behind it, a polished working-level, technically astute view of the world. On Boilermakers! – Doug Bedell
Comments
Recently
Categories
Archives
Blogroll