Posted on November 9, 2015
Filed Under Communication, The Writing Life | Leave a Comment
Technical writers, you'll be pleased to know, aren't just scribblers. In their full professional regalia, they're connectors, too.  That's a point made by Bart D. Leahy on his Heroic Technical Writing blog, which, by the way, has a Superman header. (After all, Clark Kent was a reporter.)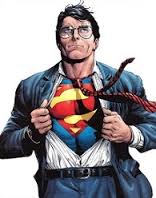 On their rounds, technical writers spot needs or frequently will be introduced to people with special abilities. If they take note of  the skills of such specialists, they'll be in a position to connect them to someone who, further along the way, might be able to consult with them.
Leahy notes that Malcolm Gladwell describes such linkups in his book, The Tipping Point. "Connectors," says Gladwell, "are the people in a community who know large numbers of people and who are in the habit of making introductions. A connector is essentially the social equivalent of a computer network hub…"
Yes, technical writers often find themselves at the heart of the action. They need to sort through what's occurring and, in that guise, might well make recommendations on how to improve the situation. In such instances, previously established contacts and accumulated insights are  among their assets.
If not supermen, technical writers are knowledge hubs as well as scribes. "If you know what types of things other people know," Leahy points out, "you can leverage that network when you have a question about certain topics. Or, conversely, if you find something of interest to someone who has particular interests, you can connect them with something or someone of interest to them later."
So, technical writers are like circuit riders, or knowledge carriers. Don't ever view them, the likes of Encore's Dennis Owen, as drudges. That could cost you contacts and solutions. – Doug Bedell
Comments
Recently
Categories
Archives
Blogroll