Posted on December 15, 2015
Filed Under Uncategorized | Leave a Comment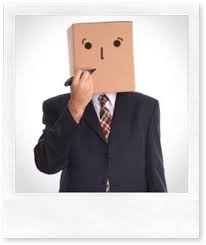 Here's a survey from an evidently active technical writer of today's tech writing market. We say "evidently active" because he uses a pseudonym – "krypted" – to disguise his identity on BuzzFeed. That's excusable, though, because it's a candid, informative post.
The technical writing market, krypted advises, has changed dramatically over the past 15 years. "That was before everyone had a blog and a dozen different revenue streams," he notes. People aren't "just writing books and letting publishers market them" any longer. There are new routes to prominence as a self-supporting technical writer.
The new "routes to the writing market" include:
• Corporate technical writing – Writing manuals and blog posts for companies.
• Advertising on your website – Be careful here, but if you've got "a decent amount of content, and get a good amount of traffic" advertising running alongside it "can be a great revenue stream."
• Self-publishing – You can self-publish books on sites like Amazon and Apple's iBooks. "There are also print on demand publishers out there that will let you upload your book and then print the copies required when people purchase books."
• Magazine articles – "You can make about half as much as many books pay, while only writing around five pages of content."
• Writing articles for websites – This form of writing has replaced "most magazine publishing efforts. Many websites with niche markets can pay pretty well."
• Writing books – "I decided to keep this in here. Because you can still find a publisher who wants to publish your book…"
• There are other avenues for income, like: Consulting, Training, Conferences (speaking "to get your writing brand out there"), and Kickstarter (crowd funding).
You'll note that most of these avenues have digital foundations; sure enough, that's increasingly the nature of today's writing world.
Don't expect, krypted advises, to make a bundle right off, if at all. But exposure, primarily digital exposure, counts a lot. "At first, it's all about exposure. If you're a seasoned author who's been focused on one medium, hopefully this article gives you some ideas for other things to go after. The world is changing, getting more interconnected…"
And so, indeed, it is. "There's value in all of our efforts. Picking the ones that you focus on is just a matter of choosing which you value most." That's krypted's much appreciated closing thought. – Doug Bedell   
Comments
Recently
Categories
Archives
Blogroll