Posted on January 31, 2016
Filed Under Business, Communication, Technology, The Writing Life | Leave a Comment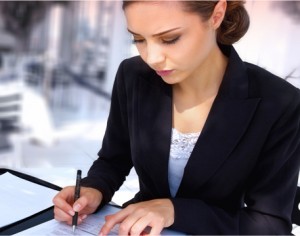 Who would disagree that the biggest issue in technical writing "is the inability to see simplicity in complexity." If you're trying to reach even a veteran engineer with guidance or instructions on a new procedure or process, you want to be as direct as the process allows.
We thank Mark Crawford on the ASME.org site for discussing this question of simplicity in complexity via his "How Engineers Can Improve Technical Writing" post. It's been out there a few years now but, as we suspect may be true of other colleagues, we've just caught up with it in the Internet's vastness.
To write with clarity and directness requires that you understand a technical situation as fully as your capacities allow. We assume you wouldn't be writing about such challenging material if you weren't qualified to do so. The issue isn't technical competence so much as communication prowess. You need to describe a process clearly and competently. When you think you've finished, the test is, Have you communicated well?
"After all," Crawford adds, "technical writing is not just about language skills – it's about how we think." Indeed. Clear writing requires clear thinking. And that's as much a communication issue as a technical one. You can't communicate well if your thinking is garbled at the gate.
So before plunging into a process, take time to review it first. What is it intended to accomplish? How can a reader/user get there promptly, clearly and safely? Simple sounding, yes, but not so simple in practice. Often we're too rushed, or feel so, to
organize, settle down and produce a clearly described series of steps to get there as intended. – Doug Bedell
Comments
Recently
Categories
Archives
Blogroll