Posted on February 16, 2016
Filed Under Communication, Technology, The Writing Life | Leave a Comment
What is this craft of technical writing that we're engaged in? And why should we be fussing with a question like this? Instead of defining our activity, why don't we just settle down and do it?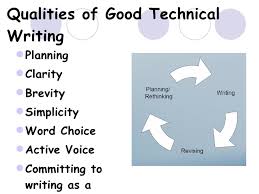 Well, you're right, we could just get on with it. But definitions, even for words or activities we know well (don't we?), are useful. They bring clarity and may remind us of aspects of a task that we've overlooked or would rather not be reminded of.
TechWhirl responds to this question with a simple, three-word phrase. (See, if you get serious about something, you can simplify it.) Technical writing is "simplifying the complex." Yes, that's simple enough, but is it truly enough? When you head over to Oxford Dictionaries Online, four definitions are provided for the word technical alone.
TechWhirl notes that the U.S. Bureau of Labor Statistics "defines technical writers as those who '…put technical information into easily understandable language.'" That's simple and direct enough, especially for a government agency.
Yet maybe we should note TechWhirl's long-form definition: "Good technical writing results in relevant, useful and accurate information geared to specifically targeted audiences in order to enable a set of actions on the part of the audience in pursuit of a defined goal."
That whopper hinges on instructional audiences and their goals – presumably, accomplishing a critical task efficiently and safely. To act efficiently and safely, you need instructions that are clearly written and presented, along with being accurate.
Simple enough, right? Yes, but first, you need to be a master of the process in question to write about it authoritatively and efficiently. Not just the process, but, equally important, the context in which it's being applied. (We keep thinking back to our years spent working in nuclear power plants.)
TechWhirl discusses a number of other elements, but they're mainly on the order of fine-tuning. The essence of the matter is that a good technical writer needs to be authoritative and focused on his reader in pursuit of a common goal – accomplishing a task efficiently and safely. That, incidentally, is how Hemingway might have described his writing as well. It's all a matter of context and being effectively other-focused.
(The graphic above is from a LinkedIn SlideShare presentation by Muhammad Ilyas.) – Doug Bedell
Comments
Recently
Categories
Archives
Blogroll