Posted on February 25, 2016
Filed Under Technology, The Writing Life | Leave a Comment
What's "done" in terms of technical resources these days? Probably nothing, at least in the realm of process and methodology. Both are open-ended and need to be so to allow for improvement, for adding new features and reaching higher, more refined "ends".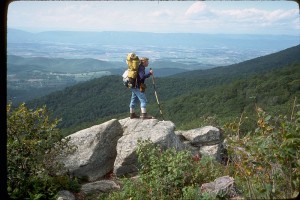 Process improvement is actually an endless process. It needs to be conducted as though an "ending" is beside the point. A pause for evaluation and insight, yes. An ending, no, not if you're steadfastly open to learning and improvement.
What's prompted these advisory reflections? This time, a post on Technically Speaking by Rick Stewart headed "Modern Software Development: A Continuous Journey, Not A Delivery Destination."
"But I'm not into software," you say? "Everything needs to have a finished state." No, it doesn't, and shouldn't. Software aside, there's a better way to brew a cup of coffee, not one you'd want to come upon every day, but a new bean or filter that makes an appreciable difference. You don't want to go back to the old way of brewing now that you have this new cupful in hand. Life's ever-unfolding promise is demonstrated anew.
Rick Stewart could learn more about writing. His paragraphs are too long and unwieldy. But the insights are there nonetheless. The words were worth spilling out, now they're well worth improving upon.
Rick is writing about hiking in the Shenandoah National Park to a "spectacular summit". It was a lot of fun for his family and friends with great views along the way. Why expect readers to plow through dense paragraphs to get there themselves?
The lesson in all this is to ask a constant question: Have I done this well-enough or really well? Well-enough may be okay for today, really well is a lifelong aim. – Doug Bedell

Comments
Recently
Categories
Archives
Blogroll