Posted on June 14, 2016
Filed Under Communication, Technology | Leave a Comment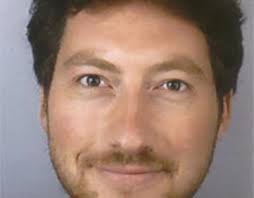 In any field worth succeeding in, success doesn't come easily, including technical writing. You need, first, to be effective and, then, be appreciated for being effective. But to demonstrate effectiveness, you need a sure-enough challenging setting in which to demonstrate accomplishment. And you don't find such a setting easily. It's sort of a circular process.
So here's a lead on a couple of sites to provide encouragement: Heroic Technical Writing's post on "Failure Resumes" and the Harvard Business Review article that prompted the post in the first place.
The Harvard piece introduces us to Johannes Haushofer, who graduated from Oxford with honors and has two PhDs, in economics and neurobiology. But he recently posted on Twitter a "Curriculum Vitae of Failures" to "balance the record" and "encourage others to keep trying in the face of disappointment." (Dr. Haushofer is now an assistant professor of psychology and public affairs at Princeton University.)
The linked post contained "lists of Degree programs I did not get into, Research funding I did not get and Paper rejections from academic journals. It also includes Academic positions and fellowships I did not get and Awards and scholarships I did not get…"
"Most of what I try fails," Dr. Haushofer summed up, "but these failures are often invisible, while the successes are visible. I have noticed that this sometimes gives others the impression that most things work out for me.
"As a result, they are more likely to attribute their own failures to themselves, rather than the fact that the world is stochastic, applications are crapshoots, and selection committees and referees have bad days."
("Stochastic," by the way, means "Of, denoting, or characterized by conjecture, conjectural," or "to infer from inconclusive evidence; to guess," according to my American Heritage Dictionary.)
So hang in there. It's a big, wide, wonderful world becoming ever more complex, with correspondingly more opportunity for those who function with clarity, verve and patience, including, not least, technical writers. – Doug Bedell
Comments
Recently
Categories
Archives
Blogroll