Posted on June 16, 2016
Filed Under Uncategorized | Leave a Comment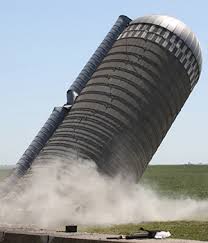 Interana Inc. is a behavior analytics company in Redwood City, CA., an organization in which Neal Kaplan is the Senior User Assistance Manager. Kaplan has 20+ years experience as a technical writer and distilled his experience into a presentation at the recent Write the Docs conference in Portland, Oregon.
Kaplan was concerned with relationships between the documentation and customer support units of organizations, "Two Great Teams that Work Great Together," or need to, to be sure. He's posted his slides on the Web and they're well worth experiencing, as though you were at the meeting.
The people who write manuals and other support materials have to be working in concert with their colleagues who provide direct support to an organization's customers. That's a truism that needs to be achieved in daily practice. "We don't want customers to shut up and go away," one of Kaplan's slides reads. "Happy customers = more dollars" the next one notes.
What occurs when the two presumably collegial units aren't in synch? "Frustration" proclaims Slide No. 31. There follow a number of steps Kaplan recommends to insure that the two groups are indeed working together toward a common aim.
"Knock down silos" is prime among them. Insure that the document writers and the document interpreters are working together for clarity and mutual understanding, relationships that can then be shared with customers, to everyone's gain.
Kaplan delivered his message to 400 attendees at the Portland conference and is now sharing it with many thousands more on the Web. It's a message that never wears thin: Technical writers have had to accomplish much in terms of training and experience to get where they are. But all that effort is of little use to anyone if it's not shared with empathy and clarity with colleagues in other departments and their hoped-for customers in the wider world.
Super-evident? Probably. Readily practiced? Not always. Absorb Neal Kaplan's slides. – Doug Bedell
Comments
Recently
Categories
Archives
Blogroll