Posted on June 23, 2016
Filed Under Communication | Leave a Comment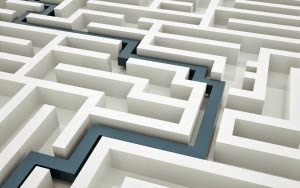 Craig Haiss has poured 15+ years of technical writing into a highly experienced post on his HelpScribe blog. Other writers, whether as experienced or not, will likely appreciate Craig's reflections on the road he's travelled.
He's grouped and highlighted his past production into such categories as "User manuals,"Training guides" and "White papers." The references aren't necessarily to actual documents but how to produce them, under such headings as "Know your audience" and "Know what distinguishes you from your competition."
Competition? Most likely. "Chances are," Craig advises, "your sales pitch won't be the first to come across the desk of your potential client. So, why should you get the sale?"
The advice that follows is designed to highlight your professionalism. Understand what that involves, at least as a refresher from a highly experienced colleague. Craig provides input on everything from White Papers to Disaster Recovery Plans and Communication Plans.
What does a technical writer need a Communication Plan for? Plenty, if he or she wants to make a profitable imprint on the field. "Gather existing notes on communication policies," Craig urges. "Often these will be organized and distributed in an inconsistent manner. Writing a communication plan gives you a chance to consolidate them and make the easily accessible."
Yes, organizational communication is too often circuitous, casually attempted and, therefore, not as successful as it ought to be. Rather than expect you to read on here,
we direct you to Craig Haiss' resourceful post. Before a technical writer functions as a writer, he or she needs to be an effective organizational communicator. That's where clients and assignments hail from.
Remember: Communicating isn't necessarily the same as writing. It creates an effective environment for writing. First one, then the other.– Doug Bedell
Comments
Recently
Categories
Archives
Blogroll