Posted on June 28, 2016
Filed Under Business, Technology, The Writing Life | Leave a Comment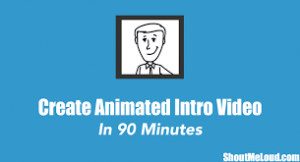 Just when you thought you've gotten into a groove in technical writing – crisp, informative sentences and paragraphs – comes a post proclaiming that s&p's aren't really the setting that matters any longer.
Yes, you've now got to learn video, 3D and other animated forms of advice giving, says IAM Consultants, Ltd. in Lithuania. (Go to their page on "New trends in technical writing.")
The "second major trend" says IAM (the first is producing text in downloadable copies), "is that users easily accept visual rather than text type information. Assembly instructions, operational manuals, software interfaces everything is now rather to be explained in video or 3D rotatable objects than text…"
Does Disney have a technical writing branch? That might be worth checking out.
Seriously, making instructional matter as engaging as possible is a worthy goal. But the age of text hasn't ended, hardly. It's being amplified, perhaps, by appealing videos, but there's still no substitute for clear, cogently presented text and diagrams.
We need here to make a distinction between technical writing as instructional material for consumer products and procedural guidance in factories and other actual production settings – writing about processes and procedures. Alertly maintained processes won't wait for video depictions to keep them current. But a useful guideline always remains – there's no substitute for clear, cogent presentation, whether "animated" or not.
So be ever mindful of your writing and drafting skills and keep polishing them – static words and diagrams remain with us, and always will, even as recorded images flit by. You can't underline a video, after all. (Or can you?) – Doug Bedell

Comments
Recently
Categories
Archives
Blogroll