Posted on July 8, 2016
Filed Under Uncategorized | Leave a Comment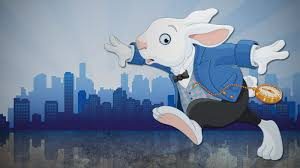 Yes, technical writing can be a stressful trade. "No one likes being told what to do," Anne Gentle writes on JustWriteClic.com. Well, yes and no. Employees subject to the dictate of technical procedures may realize that it's they're job to pay them heed, but may also be subject to other pressures to get their tasks done and put the rule book back in the drawer.
So tech writers need to develop a mindset in which they are both public relations people (in the best sense of "relational") and rule-makers in terms of explaining how safely and efficiently to get things done in challenging settings.
That's no narrow charter – being kind and promoting accountability at the same time. Timeliness is part of the answer. Colleagues will pay greater heed to information when it reaches them in a timely manner. For one thing, that makes it fresher all around.
"When a bit of code changes that makes a difference in the docs," Anne writes, "that's a crucial moment for influencing a particular behavior. The behavior we want to see is writing documentation while the code is fresh in your mind." Code or any other pertinent change in a safety, procedural or security change in a workplace setting, we'd add.
Don't wait to be helpful (we'd hesitate to say "directive") – get the new word out as promptly as possible.
Striking while the "digital" iron is hot is what's involved here. When people feel they're being informed in a timely manner, they're likely to act in a more prudent, compliant manner. The alternate is risking having them act hastily, with material that feels like playing catch-up.
No one in a workplace or at a website that needs technical writers in the first place should want to instill encourage playing "catch-up". That's what Anne Gentle has inspired us to advise. – Doug Bedell

Comments
Recently
Categories
Archives
Blogroll