Posted on July 18, 2016
Filed Under Communication, Technology, The Writing Life | Leave a Comment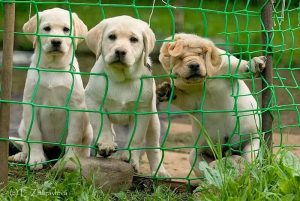 Here's a timeless technical writing post that we've kept in our folder and, in a summer lull, consider highly appropriate to share on a blog that aims to promote excellence in technical writing.
Sharon Burton posted it in June, 2014 under the heading, "The most important trait of a technical writer." What do you think that would be?
Let Sharon answer: "I can teach someone to write. I can give them the Good Writing Guidelines, I can set up a structure that they need to follow to create topics. I can teach the basics of any tool we choose. I can teach them about audience and what the audience needs and how that impacts us.
"What I can't teach is the curiosity to ask questions, to poke at the product, to constantly ask "What if…?"
There it is, "Curiosity to ask questions…" Why be curious when you're writing about something that already exists, a process or product that requires a procedure? Because nothing is ever fully finished, complete, beyond evolving a little or a lot, beyond posing a risk of misuse or misunderstanding.
These latter categories are a technical writer's great opportunity – to promote evolution and to ehhance safety and utility. "Nothing is ever fully finished" – therein lies great opportunity or, at the least, relief from carefully practiced, workaday routine.
Every topic or procedure a technical writer approaches ought to be treated as a learning opportunity with a paramount aim – freshness, newness, a better way of proceeding.
"If you're curious," Sharon advises, "you'll learn more about your tools. You'll ask more about your audience. You'll think to ask important questions about the product you're documenting. You're thinking about everything as you do it, to understand more deeply everything you work with."
Yes, technical writing is a form of exploration. You need to know the territory before you can bind it for others to follow safely and efficiently. So don't ever leave unanswered a question that you or others raise – that might keep you from discovering something additionally important, something that needs to be included for completeness.
We're glad we held on to Sharon Burton's ever-pertinent reflections to this summer day when not much is, or seems to be, happening. – Doug Bedell
Comments
Recently
Categories
Archives
Blogroll