Posted on July 27, 2016
Filed Under Communication, Technology | Leave a Comment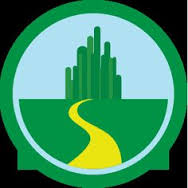 Technical writing is part of the broader field of technical communications – and what, precisely, is that?
Well, TechWirl explains that technical writing is "a field within business communications (that) encompasses a range of disciplines that work together to communicate complex information to those who need it to accomplish a defined task or goal."
That's a bit of a mouthful. Technical writing comes down to communicating technical information to those who need it to accomplish something challenging to them or their colleagues.
Yes, technical writing isn't merely writing and it's not simply instructions – it's directional information for getting something done in a challenging context, an assignment that typically requires step-by-step instructions.
Consider technical writing as like producing a guidebook, or at least a pamphlet, with information on getting something challenging accomplished safely and satisfactorily. It's not simply calling on a muse, a goddess presiding over a particular art, as the dictionary puts it, but providing a pathway to safe, efficient accomplishment.
Sort of like the directions for negotiating a yellow brick road, you might say, if you're feeling a little lighthearted as you sit down to lead the way to the Emerald City. – Doug Bedell
Photo via Pinterest
Comments
Recently
Categories
Archives
Blogroll