Posted on August 10, 2016
Filed Under Business, Technology, The Writing Life | Leave a Comment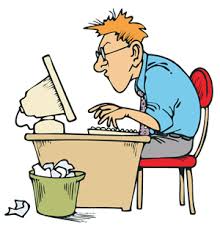 So what's the most important trait of a technical writer?
Sharon Burton answers, no surprise here, that "I can teach someone to write. I can give them the Good Writing Guidelines, I can set up a structure that they need to follow to create topics. I can teach the basics of any tool we choose. I can teach them about audience and what the audience needs and how that impacts us.
"What I can't teach is the curiosity to ask questions, to poke at the product, to constantly ask 'What if…?'" If you consider a technical writer to be an investigator, not merely a writer, as you should, the capacity to inquire and discover is his or her paramount skill. After all, the procedures produced have to be on-the-mark in a highly utilitarian way.
A technical writer has to be sure that he or she is describing reality as it exists and curiosity is necessary to insure that reality has been captured accurately, safely and unfailingly in words for others to follow. Technical writing is good, faithful guidance.
"Non-curious means you just want to format information other people give you," Sharon Burton writes. And that's not going to help anyone, least of all your users."
So be sure you accept that technical writers produce ever-reliable information for path-finding, hard information about step-by-step reality. That's it, folks. – Doug Bedell
(Image – TechWhirl.com)
Comments
Recently
Categories
Archives
Blogroll