Posted on September 30, 2016
Filed Under Communication, Technology, The Writing Life | Leave a Comment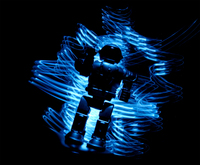 It's not a very inviting page, nor an especially well-edited one. ("During few last years, the way how people consume information changed drastically…") Yet "New trends in technical writing" on the Technical Writing blog does provide interesting projections of where the craft may be headed.
Downloaded copies of user manuals and brochures are becoming increasingly popular, instead of copies stored on shelves. "Storing big amounts of hard-copies is no more acceptable as home and office users tend to save space and avoid unnecessary stacks of documentation." Not an especially elegant sentence, but an attempt to stress that digital storage of texts is something worth learning about.
Another cited trend is "simple animated 3D assembly animation…" If you're not up on providing animated directions, that's something to dig into.
"At IAM consultants, Ltd.," notes the blog writer, "we use state-of-the-art software to keep (up) with the latest trend(s) of technical writing." That's followed by an offer to turn your papers and manuals into "interactive and media-rich presentations, so that your customers would be thrilled.."
The post isn't dated, so we don't know how far along this digitally based approach to technical writing has become. But you've been warned, or advised, let's say, to start becoming familiar with what users might read on screens rather than pages, and then download what's helpful to them – what's really worth saving. We're not just writers any long, we're presenters as well. Documentary dancing may be next. – Doug Bedell
Comments
Recently
Categories
Archives
Blogroll