Posted on March 27, 2012
Filed Under Communication, Government, Technology | Leave a Comment
You've got to applaud the  graduate students at Texas Tech University who redesigned the City of Lubbock's annual water report and made it more attractively readable. And you've got to wonder why more governmental agencies don't turn to their local colleges and universities for help on the editorial front.
There are all those students, primed with the latest typographical techniques and many/some of them able to write decent prose. What a help they could be to the busy bureaucrats who may be turning out look-alike redos of last year's more casually produced reports.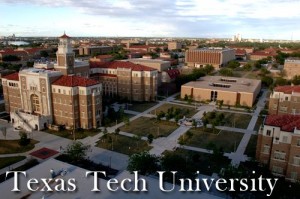 Harrison Ownbey, one of the Texas Tech grad students who helped out in Lubbock, said their biggest concern was that the water report be not only readable, but in compliance with federal and state guidelines. What did the city's residents want most to know about its water? That it was safe to drink. So the "kids" in the technical writing program spread that right across the top of the front page: "Summary – all contaminants measured within this report were compliant with EPA guidelines."
Read more
Posted on February 13, 2012
Filed Under Business, Communication, Government, Technology | Leave a Comment
Question: We have such great tools to make things better, so why do we feel in such a funk? A dismal question like this can apply on any given day to the state of our nation or our workplace, if we're fortunate enough to have one.
Steven Ouellette is a quality manager and process engineer who is also an incurable optimist. He addresses our dire question of the day with methodology to produce a more upbeat answer than we ourselves may have at hand.
"I'm no self-help guru," Ouellete writes in a Quality Digest column, "just a process engineer. But I do think we need to change something about our collective software. We live in an age of man-made miracles that would have astounded even our recent ancestors. Yet, as the great modern philosopher Louis C.K. says, "Everything is amazing, and nobody's happy."
So what do we do, rebuild the factory? No, make it work better and more reliably, by using proven methods, not raucous rhetoric.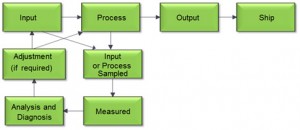 There's still a big role for the quality movement and the methods it uses to produce noteworthy results. Like, Ouellette advises, measuring inputs to forestall worrying about outputs. That's the latest iteration in a journey that began with the work of W. Edwards Deming, Joseph Juran and Arnold Feigenbaum in Japan in the 1980s.
Read more
Posted on July 24, 2011
Filed Under Government, Technology | Leave a Comment
Folly, sadly, gets to be repeated in nature as in life. That's how a report in the journal Nature Climate Change struck us just now.
So be extra careful.
What we're talking about is that pollutants known as "persistent organic pollutants," or POPs, that were outlawed in 2001 apparently are being released in the melting of Arctic ice due to climate change.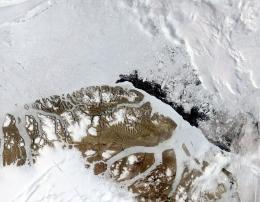 A study released in the journal looked at atmospheric concentrations of three banned chemicals – DDT, HCH and cis-chlordane – between 1993 and 2009 at a station in Norway's Svalbard Islands and another in the Canadian Arctic.
The study found, reports Physorg.com, "a slight rise in secondary emissions, from POPs that had been locked in Arctic ice and snow but were now being gradually released because of warming."
Read more
Posted on July 21, 2011
Filed Under Government, Technology | Leave a Comment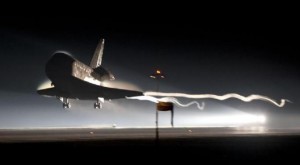 "Wheels stopped." With those words this morning, Atlantis completed the final space shuttle flight and ended 30 years of U.S. orbital space flights.
It can be argued that the space flights were exorbitantly expensive and not worth the outlay. We'd disagree. Expensive, yes, but learning often has high costs. The point is the learning itself, and the experience it provides.
NASA has reason to appreciate the generosity of U.S. taxpayers, and we taxpayers have more than a little reason to be appreciative of NASA and its astronauts.
They've taken us into orbit, many times now, and helped provide, among other treasures, those magnificent photos of deep space from the Hubble telescope.
Read more
Posted on June 8, 2011
Filed Under Business, Government, Technology | Leave a Comment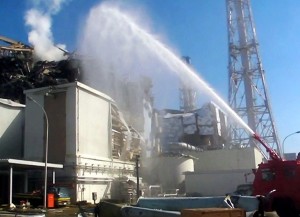 Michael Coston has eclectic interests, so on his Avian Flu Diary he writes about the continuing mishandling of the communication aspects of Japan's Fukushima nuclear plant accident. "When, oh when, will they ever learn?" one is prompted to ask. The question seems to hold both for the Tokyo Electric Power Co. (TEPCO), the plant's operator, and Japan's Nuclear and Industrial Safety Agency (NISA).
The earthquake-initiated accident was much worse than first reported, with three of the six reactors on the Fukushima Daiichi site experiencing meltdowns, and two of them possibly being melt throughs, with nuclear fuel actually "melted through the walls or floors of (the) reactor vessel."
Yet the accident's severity "was held at a 5 for a full month (the same as Three Mile Island), before being raised to a Chernobyl-comparable level 7 on April 11th," Coston notes.
Read more
Posted on May 26, 2011
Filed Under Government, Technology | Leave a Comment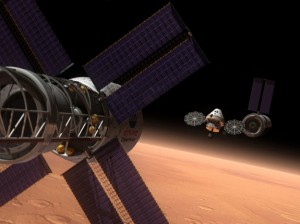 With the space shuttle flights winding down, we've been wondering where NASA will be heading next. The answer is, first to an asteroid by 2025, then Mars, where they hope to arrive by the 2030s. The space agency won't be building a brand new spaceship to get there. Instead, it will be modifying the Orion spacecraft that's been part of the Constellation program.
Meanwhile, there will be unnmaned exploratory flights, like the Mars Science Laboratory, scheduled for launching this fall, and the Mars Atmosphere and Volatile EvolutionN (MAVEN) mission planned for late 2013.
NASA's website is a fascinating place to roam all by itself. It has details of all that the space agency is planning to do, and the assistance in terms of engineering and science education needed to accomplish its space goals.
President Obama recalibrated NASA's goals last year, with the cancellation of the Constellation program and the setting of the new asteroid and Mars goals.
Read more
Posted on May 12, 2011
Filed Under Business, Government | Leave a Comment
Knowing what we're doing requires ready, reliable observational methods – preferably, a method. The best method we know (though we wouldn't claim to be expert in it) is statistical process control (SPC) based on principles espoused by the late Dr. W. Edwards Deming and the work and writings of Deming disciples like Donald J. Wheeler.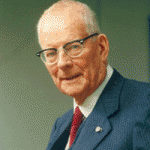 Dr. Deming was a godlike statistician who had a profound understanding of his discipline, so profound that he expressed it simply, and really caught your attention (if only on videotapes) with questions like: "What do you want to accomplish?," "By what method will you accomplish it?" and "How will you know?"

Donald Wheeler had the good fortune of meeting Dr. Deming in 1972, working with him thereafter and writing or editing materials about him. He and his wife, Fran, founded SPC Press in 1986, which published Deming's biography, The World of W. Edwards Deming, by his long-time secretary, Cecelia S. Kilian, in 1992. (Dr. Deming's own "bible," Out of the Crisis, was published by MIT a decade or so earlier.)
We noted that Don Wheeler is to receive the 2010 Deming Medal from the American Society for Quality (ASQ) in Pittsburgh this weekend, and felt it appropriate to note Dirk Dusharme's May 4 interview with him at Quality Digest.
Read more
Posted on March 10, 2011
Filed Under Government, Technology | Leave a Comment
With gasoline prices topping $3.50 a gallon nationally, it's not hard to find energy-related newsfeeds on the web, or maybe we're just more aware of them. Yet their overall message is that there is still no concerted U.S. policy for conserving energy and promoting alternative energy sources. And that remains dismaying.
There's a sizable pool of U.S. Treasury investment tax credits for solar energy, but only because they were extended for a year, and they'll expire this December, "just around the corner" notes VentureBeat.com. Read more
Posted on March 2, 2011
Filed Under Government, Technology | Leave a Comment
The thing about government is not whether it's bloated or barren, but whether it's effective – whether it can attract competent people to achieve necessary, cost-effective goals.

People like U.S. Energy Secretary Steven Chu, who just happens to have a Nobel Prize in physics. President Obama added Chu to the "fire brigade" that helped deal with the British Petroleum oil spill in the Gulf of Mexico last year. Chu suggested using high-powered gamma rays for getting images of the well's blowout preventer. After initial skepticism, BP engineers agreed he was right.
"Oil spils were not something I've worked on, but I do know about gamma rays," Chu says in an energybiz profile of him.. Read more
« go back
Recently
Categories
Archives
Blogroll